Andy's Garlic and Specialty Produce – Garlic, Mixed Vegetables, Greens, Onions
1980 Parker Rd
Newark, NY
Phone: (585) 739-7888
Email: four_wheel_drive23@yahoo.com
www.andysgarlicandproduce.com.com

We are a Certified Organic family run farm located near Newark NY that strives to grow the best and the freshest produce you can find. We use sustainable, chemical free growing methods. Our family eats everything we grow, so the nutrition content of our vegetables is important for us as well as you. We believe our health is tied to the health of the soil where our food is grown, and much of the food today is lacking many of the essential nutrients and minerals needed for good health.
---
Bristol Hills Lavender and Flower Farm – Lavender, Lavender Products, Cut Flowers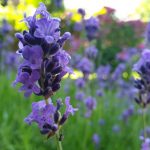 Email: bristolhillslavender@gmail.com
–
–
–
–
–
---
Carney Agri Farm – Shiitake Mushrooms, Hydroponic Strawberries, Maple Syrup, Garlic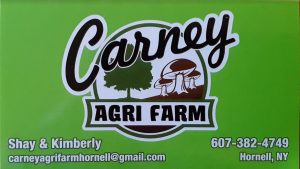 Shay & Kimberly Carney
7172 Hungry Hollow Rd, Hornell, NY 14843
Phone: 607-382-4749
Email: carneyagrifarmhornell@gmail.com
Facebook@carneyagrifarm

We use sustainable forestry practices and non-certified organic processes.
We are glad to be a new 2020 vendor at the Canandaigua Farmers Market. We look forward to meeting many new customers and other vendors.

---
CDGA Coffee – Coffee
Email: donniecotter@gmail.com

CDGA is a family operated coffee roasting business located in Canandaigua. The four members of the Cotter family are intent on sourcing the best coffee beans in the world and then roasting them locally to provide fresh roasted coffee beans and coffee drinks. 10% of all revenues from coffee bean sales will be donated back to local charities as a thank you to the local community.

---
Clearview Farm – Organic Vegetables
243 Faas Rd
Palmyra, NY 14522
Phone: 585-330-6420
Email: Clearviewfarm@bluefrog.com
https://clearviewfarm.company.site

At Clearview Farm, we offer you a variety of certified organic vegetables and fruit, from basil and ground cherries to melons and heirloom tomatoes. I have been farming for over thirty years; seven of them organically. Here, we strive to minimize the use organically-approved pesticides, by implementing crop rotations, succession planting and companion planting to provide you with tasty, succulent produce. Feel free to browse and visit. Be sure to say hello to Jake, our friendly Labrador retriever market dog. He loves attention!

---
Elsewhere Farms LLC – Handmade Soaps, Lip & body balms, Salves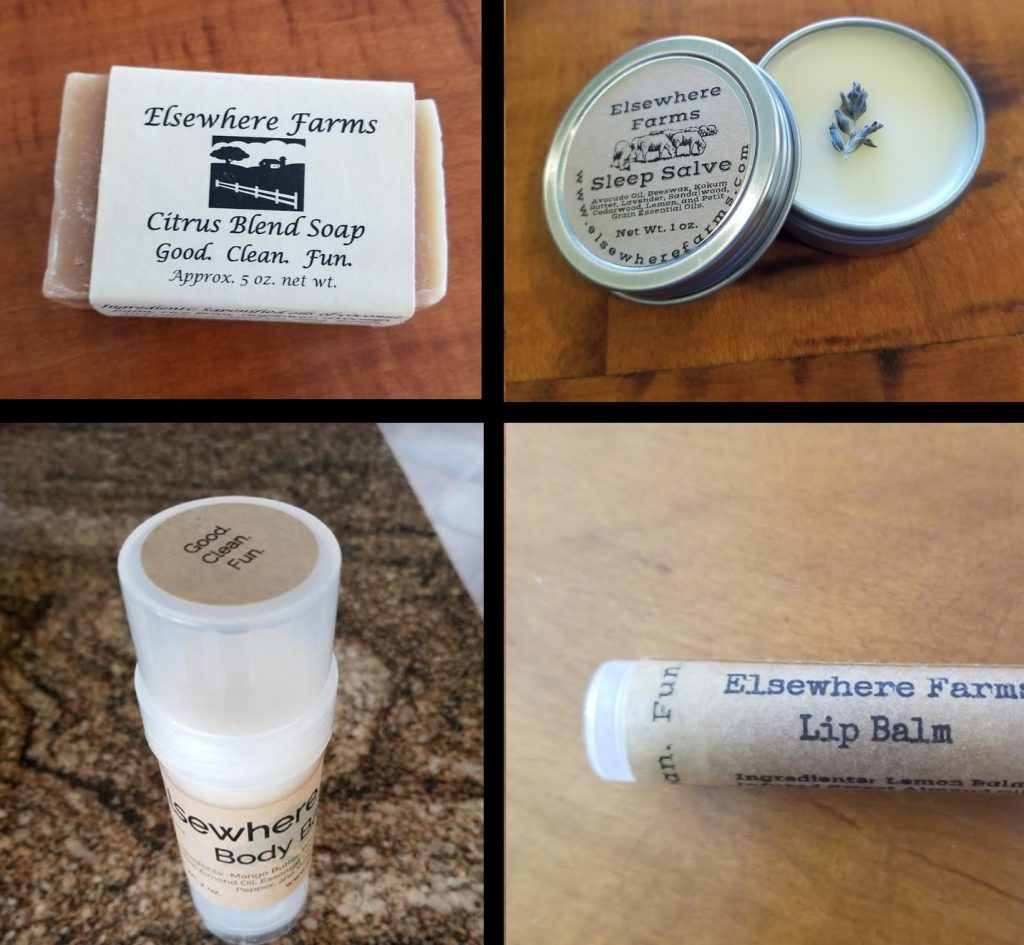 Website: www.elsewherefarmsllc.com
Email: elsewherefarmsllc@gmail.com
Facebook
Instagram
Twitter

We are a woman owned and operated small business. In addition to creating a market garden and elderberry orchard on our small farm, we handcraft soap and skincare products in small batches using all natural ingredients. At the market, we will have several varieties of cold process soap, lip and body balms, and salves made with nourishing oils infused with plants grown or foraged on the land.

---
East Hill Creamery – Cheese
346 South Main Perry, NY
Phone: (585) 237-3622
Email: easthill@frontiernet.net
www.easthillcreamery.com

Gary and Betty and pursuing their longtime dream to share with the community by producing the value added product that showcases the flavor of the our region. Their milk is a unique, pure expressions of the pasture, much like the milk produced by the dairies in the Alpine mountain region of France. This region and the cheeses it produces are the inspiration for the high quality, raw milk cheeses that East Hill Creamery produces. Our cheeses are made using much the same process and technique you would find in France.

---
F. Oliver's – Olive Oils, Balsamic Vinegars, Spice Mixes
129 South Main Street
Canandaigua, New York 14424
Phone: 585-396-2585
Email: melissa@folivers.com
www.folivers.com

F. Oliver's is a local, family-owned business with stores in and around the beautiful, bountiful Finger Lakes region in upstate New York. Our stores are staffed by people who are as passionate about their locale as they are about creating fine food at home. We specialize in providing the very best oils and vinegars & herbs and spices available anywhere; everything in our store is sourced from similarly focused family owned businesses.
All the products we provide are local – even those from the other side of the world! Our olive oils often arrive just weeks after being pressed; spices freshly ground just before they are sent to us. In order to preserve that freshness, everything comes to us in bulk and is bottled in our stores. Compared to supermarket products that can sit on the shelf for over a year, the taste of a truly fresh, ultra-premium olive oil or fine, freshly ground spice is a revolution.

---
Howell Farm – Garlic, Peppers, Tomatoes
233 Saltonstall St.
Canandaigua, NY 14424
Phone: 585-406-4771
Email: Info@Howell.Farm
http://www.howell.farm/

Howell Farm is a family run, hands-on farm, which produces natural goodness. By practicing sustainable organic processes, we are able to produce garlic without the use of chemical fertilizers, pesticides, or herbicides. Preserving and practicing what's great for you and good for nature!

---
Hunt Heritage Farm – Eggs, Berries, Tomatoes, Peaches, Sunflowers, Veggies, Pork, Grass Fed Beef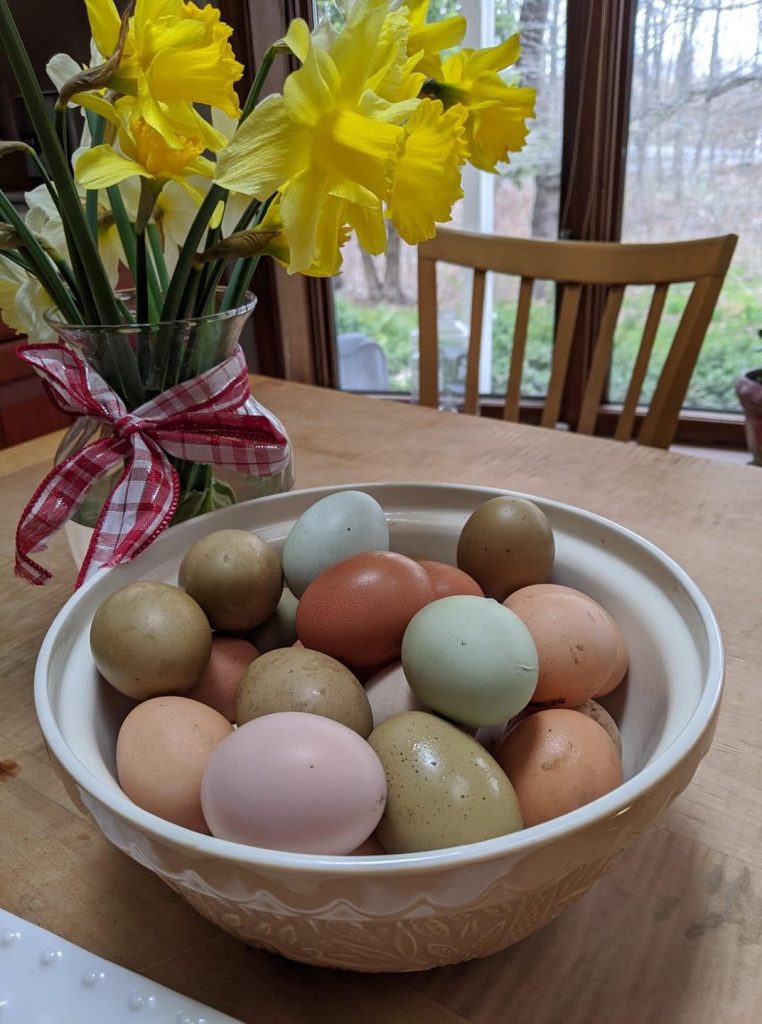 Hemlock, NY
Phone: 585-519-5780
Facebook

Hunt Heritage Farm is located in Livonia, New York and provides a variety of fruits and vegetables, free range eggs, and pasture raised meats. Our farm began with a goal to grow healthy and delicious food for ourselves and our family. We now are happy to share it with our community. Specializing in heritage breed animals and heirloom produce selected for flavor and health, rather than high yield and high production, we use organic and sustainable growing methods. Scottish highland cattle, Idaho pasture pigs, heritage breed turkeys and chickens provide our pastured meat offerings. We believe that developing a stronger connection to the food we eat is important for all of us, so we always welcome guest to visit us for farm tours by appointment.

---
K&S Bischoping – Apples, peaches, plums, apricots, pears, quince, raspberries, black berries, gooseberries currants, blueberries
Williamson, NY
Phone: 315-589-2171
Email: KBischoping@rochester.rr.com

K&S Bischoping has been selling at farmers markets for over 20 years. We have over 50 varieties of heirloom apples as well as most popular varieties. We also grow peaches, plums, apricots, pears, quince, and recently have planted cherries. In berries we have raspberries, black berries, gooseberries, currants, and blueberries. Our growing practices follow Cornell's Integrated Fruit Production (IFP) methods to safeguard the environment.

---
Kitchen Blessings – Baked Goods
451 W. Swamp Rd
Rushville, NY 14544
Phone: 585-554-3555
Email: Kitchenblessings@frontier.com

Kitchen Blessings Baking offers a wide variety of fresh baked goods each week. You will find several kinds of cookies, as well as in- season fresh fruit pies, scones, and our ever popular cinnamon rolls. The fresh fruit we use is grown on our premises, or locally here in the Finger Lakes. We also use our own farm fresh brown eggs, and locally milled Birkett Mills flour from Penn Yan, NY. See Kitchen Blessings Baking on Facebook

---
Lagoner Farms – Fruits, Berries
Lagoner Farms 6895 Lake Ave
Williamson, NY 14589Email: lago1403@gmail.com

Lagoner Farms is a 5th generation farm featuring fruit and berry crops. The Lagoners have been farming the same orchards for over 100 years. We also own a hard cider company called Embark Craft Ciderworks.

---
Love Grown Farm – Vegetables, Eggs, Jams, Sunflowers
3840 State Route 21
Canandaigua, NY 14424
Phone: 585-905-0104
Email: lovegrownnfarm@outlook.com
www.facebook.com/lovegrownfarm

Love Grown, located in Canandaigua, NY, is a family-run homestead farm that provides spray-free, non-G.M.O., fresh produce to people locally in the Finger Lakes Region of New York. Our earth stewarding farm is Certified Naturally Grown, NOFA Farmer's Pledge proud, and runs completely on renewable solar energy! We grow a variety of vegetables, sunflowers, raise chickens for eggs, and make fruit jams.





---
Love on the Inside – Breads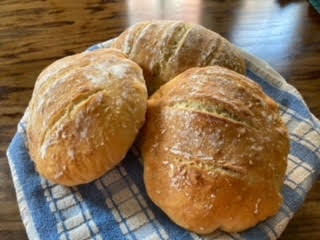 Canandaigua, NY
Phone: (262) 384-1302
Email: loveontheinside68@yahoo.com
Facebook

Love on the Inside was created from years of encouragement from family and friends to sell my cinnamon rolls and cookies. I finally had the time; my husband and I are both retired from the Army and our children are all grown up, so we said, "What the heck, let's give it a try!"

The company is certified through the state of New York and we have approval to run a home bakery. We are looking forward to meeting everyone in the Community!

---
Mrs. Brake's Spices etc. – Spices, Baking Oils, Flavorings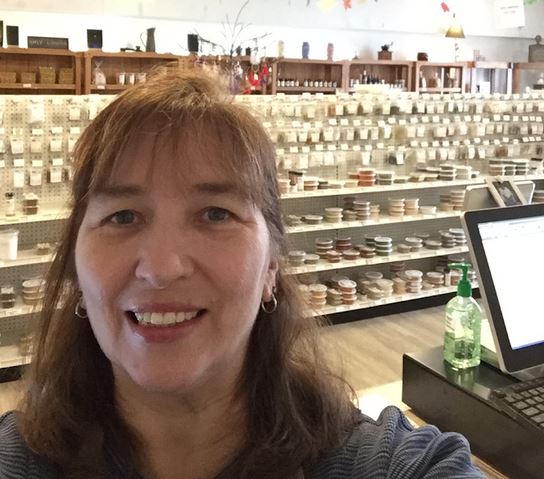 1560 Rochester Rd
Farmington, NY 14425
Phone: 585-869-5251
Email: Mrsbrakesspices@gmail.com
www.MrsBrakes.com

Home of the Spice Sampler! Flavor Starts Here Flavor Any food, Anytime, Anywhere!
I have spices, over 70 spice blends made in small batches so they are ALWAYS fresh and NO anti-caking agents, baking ingredients, local honey, sauces, laser-cut boards, and much more! Contact the store 1-585-869-5251 to order.
I offer spices in bulk, dried foods, gift baskets, and now service restaurants!
Go to mrsbrakes.com to check out new spice blends, products, classes, hours and more!
Mrs. Brake's Spices is located at 1560 State Route 332(across from the State Trooper Barracks).

---
Ms. Linzy's Mac-N-Cheese – Mac and cheese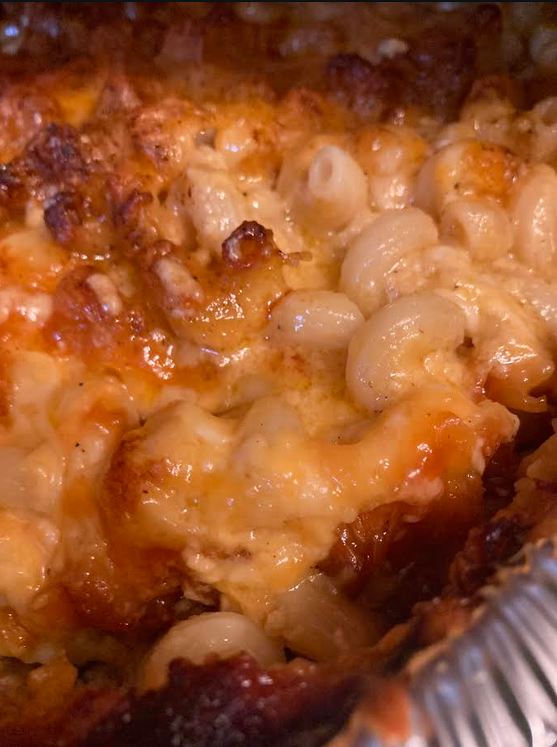 Lyons, NY
Alinzy@lyonscsd.org
Facebook

I have been participating in local festivals and markets, since getting my DBA in 2016. The Original (OG) flavor macaroni and cheese has now grown to 15 macaroni and cheese flavors that includes Gluten Free and Low carb cauliflower.
I also sell cookie topped brownies and Ms. Linzy t-shirts.
My ready to eat Macaroni and cheese is called " Hot and Ready" and my frozen versions are called "Freezer Friends." I will have both with me along with brownies.
I am located in Lyons, NY where I am also Ms. Linzy, the Elementary Art Teacher. I also decorate all of my bags:)
I look forward to participating in the Canandaigua Farmer's Market

---
My Little Farm – Poultry, Pork, Seafood products
142 N. Flat St.
Penn Yan, NY 14527
Phone: 585-737-5208
Email: kmurphy142@hotmail.com
www.mylittlefarmmurphy.com

My Little Farm brings: Pasture raised Chicken, Turkey and Pork, Seafood with No Preservatives, Brown Eggs – Free Range Pasture Chickens, Egg Noodles from our eggs, and Pot Pies made with our chicken and turkey.

---
Red Roof Farm Market – Sweet corn, cabbage, beets, squash, tomatoes, peppers, brussel sprouts, cauliflower, broccoli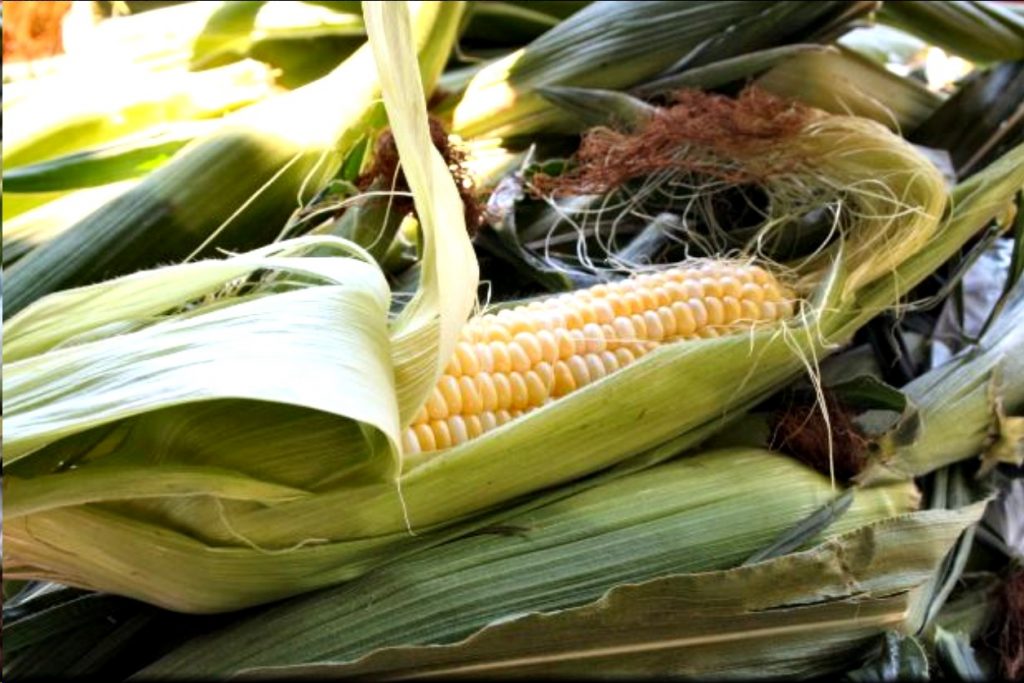 Red Roof Farm Market
4925 Route 14A
Geneva, NY 14456
585-526-6241
Facebook


---
Amber Reifsteck – Cut Flowers, Handmade Candles and Soaps
5085 Twitchell Rd
Rushville, NY 14544
Phone: 585-213-0729
Email: Amber@TheWoodlandElf.com
www.TheWoodlandElf.com

Amber Reifsteck creates a variety of colorful, mixed flowers arrangements in various sizes. She sells sunflowers by the bunch, or "globe" as people like the call them, and as single stems. They usually disappear quickly, so call ahead if you need to reserve a bunch. You can also usually find a few baskets of handmade soaps and beeswax candles on her market table, as well a few dried flower wreaths and broomcorn arrangements in the latter part of the season.

---
Renewal Mill – Cookie and Dessert Mixes, Gluten-free Flours
Email: info@renewalmill.com
https://www.renewalmill.com
Facebook

Ingredients with a story. We're finding ways to creatively reduce food waste by upcycling byproducts of food manufacturing into high-quality ingredients and finished products. These byproducts are usually pulps, like soybean pulp, oat pulp, and almond pulp. We dry and mill these pulps without using synthetic processing techniques or unnatural fortification to produce nutritious ingredients that are rich in macronutrients including fiber and protein.

---
Riedman's Happy Hives – Honey, Honeycomb
2630 East Street
Canandaigua, NY
Phone: 585-394-6597
Email: Rich@riedmancomm.com
Follow us on Facebook

We sell raw unpasteurized local honey in 8 oz Squeeze jars and 1 and 2 lb glass jars. Seasonally we also sell specialty items including honeycomb and sunkissed honey. Nestled in the heart of Canandaigua Riedman's Happy Hives apiary includes over 20 hives. While our bees are busy collecting local pollen – the honey we harvest is not pasteurized so you are guaranteed a great tasting honey full of live enzymes. Many of our customers purchase honey from us to help them manage their seasonal allergies.
Take one whiff or taste of our honey and you'll know you are in for a treat! The bees choose the color, flavor, and texture of our honey by the varieties of wildflowers and herbs they forage. We retain these qualities and all the nutrients the bees put in by selling our honey raw. We have some customers that claim they are addicted to our honey!
Hope to see you at the market soon, or feel free to call or email us and stop by our home to pick up some honey!

---
Seasons of NY – Soups, Entrees, Pastries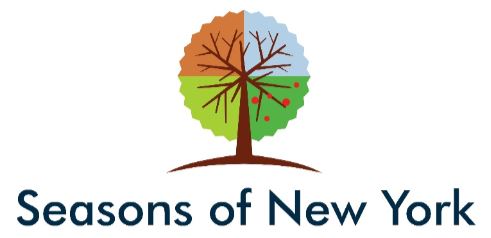 Canandaigua, NY

Seasons of New York LLC is owned by Anne Stevenson. The new venture is an outgrowth of her twenty plus years catering every kind of event, from eight-person formal dinners to picnics with over 2,000 people. The focus is on creating soups, entrees and pastries in her health inspected commercial kitchen with as much local content as possible. There will be a rotating menu from week to week, with many new creations.
---
Seneca Vegetables – Mixed Vegetables, plants, flowers
PO Box 128
Hall, NY
Phone: 585-526-7044
Or 315-781-1841
Email: whitwood@rochester.rr.com

Seneca Vegetables is a family run farm business in Hall, NY that has been in existence for 21 years. During that time, new varieties of sweet corn and melons have been created and featured on our stand. We regularly offer quality vegetables, herbs, fruit, plants, and flowers. Unique flower bouquets are available weekly.

---
Stoney Acres Produce – Mixed Vegetables, Greens, Tomatoes, Cut Flowers
4282 Yautzy Rd
Canandaigua, NY 14424
Phone: 585-526-5770

From our farm to your table. Stoney Acres' goal is to help families be able to buy fresh, local, homegrown produce. All our seeds are non-GMO and we do not use any chemical pesticides. Our tomato hoophouse supplies us with fresh tomatoes from early July through October to early November. We also grow cut flowers and take orders for weddings, parties, showers, etc.

---
Wohlschlegel's Naples Maple Farm – Maple products
8064 Coates Rd
Naples, NY 14512
Phone: 585-775-7770
Email: Naplesmaple@gmail.com
www.Naplesmaple.com

TOUR IT – Tour our "State of the Art" Sugarhouse. Hike our scenic sugarbush. The views of are sweet! TASTE IT – Tastings of pure natural maple syrup (Golden, Amber, Dark), maple cream, maple mustard + more! TAKE IT HOME – From our Finger Lakes Forest to your Table; take home Mother Nature's Sweetest Gift, Maple Syrup and assorted maple products from our Sugarhouse Store or the Farmers' Market.