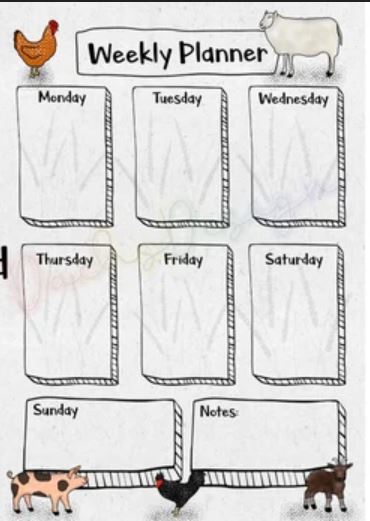 Back to school means new schedules and new routines. But we hope you'll save a place in your schedule to keep visiting the farm market. We're still under the pavilion every Saturday through the end of October.

This Saturday:

Seasons of NY will have:
Entrées
Chicken French over Lemon Egg Noodles with Peas
Vegetarian Lasagna
Noodle Bowls
Asian Fusion with Shrimp
Vegan Asian Fusion
Deconstructed Egg Roll
Vegan Peanut Sauce
Vegan Soups
Lentil and Sweet Potato
Sweet Potato and Peanut
Super Vegetable
Vegetarian Soups
Leek and Corn Chowder
Butternut Squash and Apple Bisque
Soups with Meat
Split Pea with Ham
Lemon Chicken Orzo
Super Veg with Chicken
Loaded Baked Potato
Desserts
Flourless Chocolate Torte
Cheesecake with Raspberry Coulis
Cheesecake with Chocolate Ganache
Apple Cheese Torte
Chocolate Ganache Brownies
Blueberry Breakfast Cookies

Bristol Mushrooms is bringing fresh picked Lion's Mane mushrooms as well as dried this week. We will also have a full selection of our Brain Booster Lion's Mane Powder, don't forget to make it a smart part of your day!

The Woodland Elf is still waiting on the next sunflower patch to bloom. But will have beeswax tapers, rolled candles, and photo greeting cards (sold out of gnomes this week, but hope to have more made by next week).

Carney Agri Farm will have Fresh Microgreens, Fresh Whole Log Grown Shiitake Mushrooms and Pure Maple Syrup.

Thai By Night will have:
Pork and chive dumplings
2 kinds of pork sandwiches
Spring rolls
Thai pantry items
Sauces
Condiments
Dessert

Kitchen Blessings Baking will have many kinds of cookies, Peach Scones, 🍎 Apple pies & Fruits of the Forest Pies.
Also, fresh Cinnamon Rolls, Farmhouse Brea loaves🍞 and the special item this week will be the Glazed Apple Spice cookies.
There are MANY great jams 🍇& jellies. Stock up for winter, and ask how to use them in cooking & baking.

K&S Bischoping will have nectarines and apples.

Edler Acres will have lamb chops and some gluten free sour cream coffee cake muffins and rice crispy treats.

FLX Popcorn will have:
Salted Caramel Corn
Kettle Corn
Cashew Caramel Corn
Peanut Butter Caramel Corn
Vanilla Crumble Caramel Corn
S'more Caramel corn
Buffalo Sweet Heat Kettle Corn
Cinnamon Sugar Kettle Corn
Raspberry Kettle Corn
White Cheddar Popcorn
Salt and Vinegar Popcorn

Seneca Vegetables will have the following items this week: Sweet corn, tomatoes, broccoli, zucchini, eggplant, cucumbers, peppers, lettuce, herbs, glads, and flower bouquets.

*** Elsewhere Farms and Riedman Happy Hives will be absent from the market this week. They plan to return September 24th.
Mrs. Brake's spices will also be absent from the market this week, but will return next week.