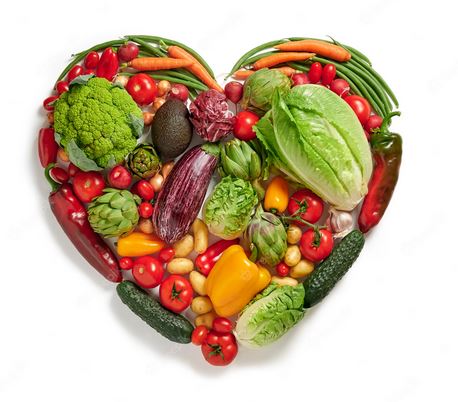 We would LOVE to see you at the market this weekend. Pick up something to make for your sweetheart, or be your own Valentine and get something to treat yourself!
Here's a sneak peek of vendor offerings for this Saturday:
Carney Agri Farm will have Fresh Microgreens.  We might have a few small containers of maple syrup.  We are currently tapping trees and so we hope to have all sizes again starting with the market on February 25.  We will also be using some of the syrup to male maple cream and other confections.

Clearview Farm will be offering grass grown and finished bulk ground beef and patties, winter squash (butternut, carnival acorn and Tetsukabuto), dry beans (chick peas, pinto, black, red kidney, cranberry, three bean blend, lentils)

Ms.Linzy's Mac-N-Cheese will have OG and Gouda Gruyere Bacon small batch " Hot and Ready" singles,  Assorted Freezer Friend Flavors and sizes for your Super Bowl Parties. I will have OG, Gouda Gruyere, Buffalo Chicken, Pulled Pork, BBQ Chicken,  Mommy's mix( 4 cheese with and w/o bacon), Gluten Free and  Gouda. For Valentine's Day, I will have heart shaped brownies and Brownie bites, merchandise and gift certificates for your Mac-N-Cheese lover! See you on Saturday!

Kitchen Blessings Baking will have several treats for Valentine's Day, or just because. We'll have mixed cookie boxes containing cutouts, almond cookies, and raspberry thumbprints.
There'll be oatmeal raisin, chocolate dusters, molasses, snickerdoodle, and healthy cookies. Fresh cinnamon rolls, peach heart shaped scones, along with red raspberry & cherry pies Many jams & jellies including Tomato Preserves & Orange 🍊 Marmalade

The Fairville Baker is bringing an assortment of sourdough baked goods including Classic Artisans, Country Ryes, Super Seeded, and Cranberry Walnut loaves. We'll also have some sourdough Cinnamon and Dark Chocolate Mini Babkas.

Edler Acres will be there with all lamb selections we have restocked. We will have tulip bouquets and gluten free sour cream muffins.

Seasons of NY will have:
Entrees
Beef Pot Roast
Portabella Mushroom Vegan Pot Roast
Vegetarian Lasagna
Mushroom Lentil Bolognese
.
Noodle Bowls
Deconstructed Pork Egg Roll
Asian Fusion with Shrimp
Vegan Asian Fusion
.
Vegan Soups
Super Vegan Vegetable Soup
Lentil and Sweet Potato
Sweet Potato and Peanut
.
Vegetarian Soups
Cream of Broccoli
Leek and Corn Chowder
Butternut Squash and Apple Bisque
.
Soups with Meat
Anne's Clam Chowder
Super Vegetable with Chicken
Lemon Chicken Orzo
Loaded Baked Potato
.
Dressings
Maple Balsamic
Celery Seed
Tahini
Gingered Carrot Miso
.
Desserts
Flourless Chocolate Torte
Cheesecake with Raspberry Coulis
Cheesecake with Chocolate Ganache
Apple Cheese Torte
Chocolate Ganache Brownies
*** Riedman Happy Hives will not be at market this week.
FLX Popcorn will return to the market in March.