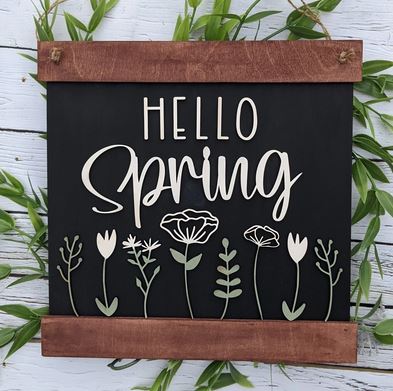 Spring has sprung, according to the calendar, so spring on down to the market this Saturday and see what has sprung up on our vendor tables!
Here's a sneak peek of vendor offerings for this Saturday:
Clearview Farm will have grass grown and finished bulk ground beef and patties; tenderloin, top round, skirt and sirloin steaks; chuck roast, pot roast, stew beef, soup bones and broth bones; butternut winter squash, dry beans (chickpeas, pinto, black, red kidney, cranberry, three bean blend, lentils, small red beans)

Edler Acres will bring Lamb, potted Easter Lilly's and cut tulips.

Carney Agri Farm will have:
Variety of fresh microgreens
Pure Maple Syrup (variety of sizes)
Maple Cream
Maple Sugar

FLX Popcorn will have:
Salted Caramel Corn
Cashew Caramel Corn
Reese's Peanut Butter Caramel Corn
Birthday Cake Caramel Corn
Buffalo Sweet Heat Kettle Corn
White Cheddar Popcorn
Cinnamon Sugar Kettle Corn
Traditional Kettle Corn
Salt & Vinegar Popcorn
*New* Dill Pickle Popcorn

Tea-Licious Trendz will bring some Iced Tea Kits to get into the spirit of iced loose leaf tea for warmer upcoming spring weather.
Iced Tea Kits include enough tea (3oz) to make 8 2qt pitchers of tea easily with the provided giant tea filters and simple instructions for making the larger quantity served chilled. Price: $16 ea

Hunt Heritage Farm will have eggs as well as a variety of pasture-raised pork cuts including bacon, breakfast sausage, mild Italian sausage, shoulder steaks, and fresh ham steaks.
We also have freshly rendered pork lard available. This is a great high-temp cooking oil that is a safe and healthy alternative to hydrogenated seed oils like vegetable and canola oils.
Our heritage breed pigs are raised on pasture and a 100% GMO free diet that includes nuts, spent brewery grain, and produce scraps from our fields. No corn or soy ever.

Kitchen Blessings Baking will be at Saturday's Market and the menu will be as follows: Chocolate Chip, PB, Chocolate Dusters, Molasses, Snickerdoodle, Oatmeal Raisin & Healthy Multigrain Cookies.
There will also be Sweet 🍒 Cherry Scones and the special item this week is the Blueberry Crumb Bar🫐.
There are also many delicious jams & Jellies available.

CDGA Coffee will be at the winter market with its new single point of origin Nicaragua beans, roasted dark!
Additionally, we'll have all of your favorite roasts:
Costa Rica
DR Congo
Guatemala
Agustino Forest (Colombia)
CDGA Four Country Roast
CDGA Four Country Roast Special Dark
Sumatra
Burundi
SBA Blend (Sumatra, Burundi, Agustino Forest)
House Blend
House Blend Special Dark
Mexican Decaf

Seasons of NY will have:
Entrees
Beef and Guinness Stew!
Beef Pot Roast
Portabella Mushroom Vegan Pot Roast
Vegetarian Lasagna
Mushroom Lentil Bolognese
.
Noodle Bowls
Deconstructed Pork Egg Roll
Asian Fusion with Shrimp
Vegan Asian Fusion
.
Vegan Soups
Super Vegan Vegetable Soup
Lentil and Sweet Potato
Sweet Potato and Peanut
.
Vegetarian Soups
Cream of Broccoli
Leek and Corn Chowder
Butternut Squash and Apple Bisque
.
Soups with Meat
Anne's Clam Chowder
Lemon Chicken Orzo
Loaded Baked Potato
.
Dressings
Maple Balsamic
Celery Seed
Tahini
Gingered Carrot Miso
.
Desserts
Blueberry Breakfast Cookies
Cheesecake with Raspberry Coulis
Cheesecake with Chocolate Ganache
Apple Cheese Torte
Chocolate Ganache Brownies
*** Elsewhere Farms will return to the market in April with Elderberry (cuttings and potted plants of several varieties), blueberries, walking onions, stinging nettle and more!
More vendors are also expected, just not sure on their exact product selections!