| | |
| --- | --- |
| Fresh, local & unique — find it at the Farmers' Market in Canandaigua. Every Saturday June-October, 8:30-12:30 under the Mill Street pavilion just off Main Street. | |

Yes, there is a market this Saturday!
Yes, we're still under the pavilion!
The Farmers Market is in its home under the pavilion with regular Saturday 8:30am-12:30pm hours.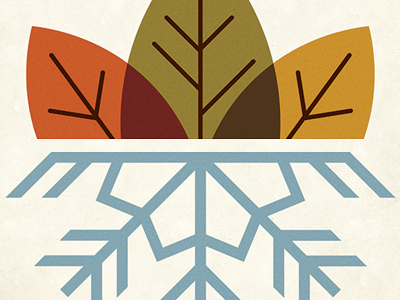 The Winter Market will begin its every other Saturday schedule on November 7th.
During the Winter season (November-May) the market moves to the Antis St. lot behind Byrne Dairy & The Dalai Java and has much shortened hours of 10am-11am.
Winter market dates will be 11/7, 11/21, 12/5, 12/19, 1/2, 1/16, etc.
Many vendors make the move to the Winter Market including
Riedman's Happy Hives, Wohlschlegel's Naples Maple Farm, K&S Bischoping apples, Rise & Shine Bread, Nordic Farm Jams & Jellies, Kitchen Blessings Baking, Pasta Classics, Newbury Park Pastries, Amber Riefsteck, Fisher Hill Farm, Bedient Farm and more!
It is worth your time remembering it's a market weekend and stopping in to see us!
This Saturday:
Riedman Happy Hives will be back at market with a 1 AND 2 lb jars of the sweet stuff. Beekeeper Rich has just harvested some of the best Fall honey they have ever had. Seriously – come by for a taste! It's UnBEELievably delicious!
Pasta Classics will have a wide variety of our handmade ravioli, including pumpkin, and sausage with roasted garlic. Also, our fresh pasta and baked stuffed breads.
Wohlschelegel's Naples Maple Farm has 3 grades of maple syrup in plastic and Fancy Holiday Glass for gift giving.
Maple cream spread, maple garlic pepper rub, maple mustard, maple sugar
This week K&S Bischoping will have lots of apples including Jonagold, Gold Delicious, Cortland, Idared and Empire.
Newbury Park Pastries will be bringing chicken, veggie & shepherds pot pies. We will be sharing a space with Pasta Classics.
Good Life Tea will have 4 selections of hot tea to sip and our favorite fall teas and the best tea ware for loose tea.
Nordic Farm has many jams and pickles and granola and Once Again Nut Butters. I am bringing chocolate chip cookies and some Paleo Halloween treats!
Amber Reifsteck will have broomcorn, flowered gourds and a few carved pumpkins for your Halloween night.
Fisher Hill Farm has winter squash, beets, leeks, broccoli, cauliflower, cabbage, potatoes, head lettuces, radishes, garlic, carrots, parsnips and onions. Whole chickens are FRESH this week and both our meat chickens and laying hens for eggs are free-ranging! Reserve your farm raised turkey at the booth as well!
Bedient Farms will have lots of beef, pork, chicken and lamb. We are also still taking sign ups for turkeys and half/whole hogs! See you at the last "summer" market!
Lori from Kitchen Blessings Baking will be out of town this Saturday but will be taking orders for Thanksgiving. Contact Lori by email (kitchenblessings@frontier.com), on Facebook or see her at the first Winter market on 11/7.
Kitchen Blessings Baking, Rise & Shine Bread will not be at the market this weekend. Look for them both at the Winter market though! (Rise & Shine will be there starting 11/21 but not on 11/7)
---
Thank you for your support of local farmers and small scale food processors!
Copyright © 2015 Canandaigua Farmer's Market, All rights reserved.

This email list was complied by email lists from various vendors as well as sign up sheets placed at the Canandaigua Farmers' Market. We hope that you would like to continue to receive these weekly emails but if you would rather not receive emails from the Canandaigua Farmers' Market in the future please use the Unsubscribe feature.

Our mailing address is:

Canandaigua Farmer's Market

6440 Fisher Hill Rd.

Canandaigua, New York 14424