| | |
| --- | --- |
| Fresh, local & unique — find it at the Farmers' Market in Canandaigua. Every other Saturday November-May, 10am-11am, behind The Dalai Java & Byrne Dairy. | |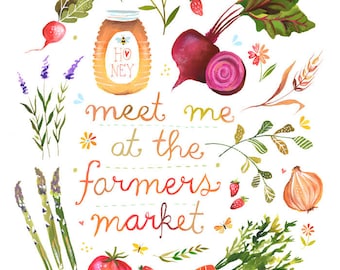 This week you get a 'generic' email with a specific message:
Come down to the market tomorrow (Saturday 12/5) from 10am-11am!!
During the Winter season (November-May) the market moves to the Antis St. lot behind Byrne Dairy & The Dalai Java and has the shortened hours of 10am-11am.
Winter market dates will be 12/5, 12/19, 1/2, 1/16, etc.
It is worth your time remembering it's a market weekend and stopping in to see us!
---
I never asked our vendors what specifically they will be bringing but here are most of the categories we know you'll get to choose from! Maybe there will even be some surprise bonuses!
Eggs
Fruits
Bread
Vegetables
Honey & Maple Syrup
Jams, Jellies, Pickles, Applesauce
Wreaths & Natural Decorative items
---
Thank you for your support of local farmers and small scale food processors!
Copyright © 2015 Canandaigua Farmer's Market, All rights reserved.

This email list was complied by email lists from various vendors as well as sign up sheets placed at the Canandaigua Farmers' Market. We hope that you would like to continue to receive these weekly emails but if you would rather not receive emails from the Canandaigua Farmers' Market in the future please use the Unsubscribe feature.

Our mailing address is:

Canandaigua Farmer's Market

6440 Fisher Hill Rd.

Canandaigua, New York 14424