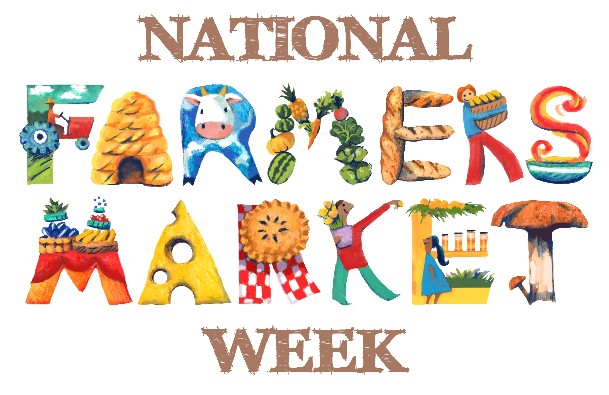 It's National Farmers Market Week!
There are so many reasons to celebrate our local Farmers Markets, come see first-hand this Saturday in Canandaigua!

This Saturday:

Thai by Night will have:
Pork ball sandwich
Thai basil chicken sandwich
Squash pot stickers
Panang curry sauce
Tom Yum soup base
Crispy spring rolls
Peanut sauce
Stir fry sauce / pad see ew sauce / kapow sauce
jars of chili oil and fish sauce with thai chilies

FLX Popcorn will have;
Salted Caramel Corn
Kettle Corn
Cashew Caramel Corn
Peanut Butter Caramel Corn
Vanilla Crumble Caramel Corn
Buffalo Sweet Heat Kettle Corn
Cinnamon Sugar Kettle Corn
White Cheddar Popcorn
Salt and Vinegar Popcorn

Bristol Mushrooms is bringing fresh picked Lion's Mane mushrooms as well as dried this week. We will also have a full selection of our Brain Booster Lion's Mane Powder, don't forget to make it a smart partof your day!

The Woodland Elf is probably sold out of flowers this week unless there's a cancellation, but will have beeswax tapers, rolled candles, and photo greeting cards.

Kitchen Blessings Baking will be at the Farmers' Market with a great summer menu.
All the cookies will be available including the Chocolate Dusters, Snickerdoodles, Gluten Free Peanut Butter, and more!
The pies this week will be: Fruits of the Forest, Classic Peach 🍑, and Red Raspberry.
We are picking our own Homegrown Red Raspberries right now for pies!
There'll also be Red Raspberry Scones (singles), and small pans of Blueberry Buckle.
Don't forget the Cinnamon Rolls & jams

Ms. Linzy's Mac-n-cheese will be bringing OG, Monterey Bergenost Mommy's Mix w/ Bacon, Buffalo Chicken, Pulled Pork and Philly Cheesesteak " Hot and Ready" Cookie Topped Brownies, Freezer Friends and Merchandise.

Elsewhere Farms will be back with our all natural soaps and skincare items, including bug spray, lip balm, body balm and salve.

Edler Acres will have lamb chops, gf brownies, and rice Krispy treats

Riedman Happy Hives will be at market this week with the usual raw local honey in a variety of sizes and flavors. BEE there and BEE happy!

K&S Bischoping will have peaches and apples.

*** Seasons of NY and East hill creamery will not be at the market this week, but will return next week.