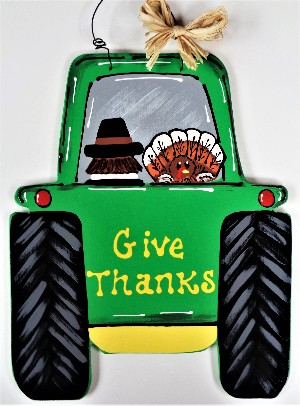 'Tis the time of year to be Thankful, and we are thankful for all of you! This weekend let us help you get ready for your Thanksgiving feast!
Here's a sneak peek of vendor offerings for this Saturday:
Carney Agri Farm will have Fresh Microgreens, Pure Maple Syrup, Maple Confections and Apple Cider.

Riedman Happy Hives will be buzzing at the market so you can bring home the sweet stuff from our hive to yours – just in time for the holidays! We will have our raw honey – Fall and Spring (get the Fall early as we will have a wee bit less) in 1 and 2 lb. jars.
After turkey day, we will be busy as bees making up some soothing beeswax and coconut oil skin salves – hope to have those in December for gift-giving! Feel free to pre-order.

New Vendor Black Squirrel Farms is excited to join the market for the first time! We will have
In shell black walnuts
New York wild black walnuts
Maple glazed black walnuts
Walnut smoking chips
Maple glazing kit

FLX Popcorn will have:
Salted Caramel Corn
Kettle Corn
Cashew Caramel Corn
Reese's Peanut Butter Caramel Corn
Vanilla Crumble Caramel Corn
Buffalo Sweet Heat Kettle Corn
White Cheddar Popcorn
Salt and Vinegar Popcorn

Bristol Mushrooms is bringing fresh picked Lion's Mane mushrooms as well as dried this week. We will also have a full selection of our Brain Booster Lion's Mane Powder, don't forget to make it a smart part of your day!

The Woodland Elf will have autumn broomcorn gnomes, flowered gourds, photo greeting cards, and a fresh batch of beeswax tapers.

Elsewhere Farmswill have several varieties of cold process soap, lip balm, body balm and herbal salves. Get ready for the holidays, treat yourself and your friends to locally made, all natural skincare products to keep your skin happy this winter. See you Saturday!

Kitchen Blessings Baking will see everyone at market with many favorite items.
We will be putting an emphasis on jams & jellies from now until Christmas 🎄⛄.
These make great gifts! We'll have Farmhouse Holiday Packs containing the delicious Orange 🍊 Marmalade & Tomato 🍅 Preserves.
There are special flavors such as Apple Cider Jelly, Black Raspberry Jam, Winter Holiday Jam, and more!
You may order pies for Thanksgiving also on Saturday, which will be the last day to do so.
Feel free to stop in and we'll talk!

K&S Bischoping has a great selection of apples for all you holiday baking needs. Come see what we have.

CDGA Coffee will be featuring our holiday favorites:
2022 Christmas Blend (a blend of Nicaragua, Indonesia, Colombia and Kenya) so we have named it Little Saint Nick!!
Black Button Bourbon Barrel Aged CDGA Four Country Roast
Peppermint
Chocolate Hazelnut
.
In addition, we will have all our favorites:
Costa Rica
DR Congo
Guatemala
Agustino Forest (Colombia)
CDGA Four Country Roast
CDGA Four Country Roast Special Dark
Sumatra
Burundi
SBA Blend (Sumatra, Burundi, Agustino Forest)
House Blend
House Blend Special Dark
Mexican Decaf

Andy's Specialty Produce will have lettuce, salad mix, spinach, carrots, onions, beets, potatoes, sweet potatoes, green kale and cabbage.

Clearview Farm will have Butternut squash, carnival and green acorn squashes, Hubbard family squash, kabocha squash, grass-grown and finished Angus beef (including bulk ground beef and beef patties, cutlets, cube steak, soup bones, broth bones, brisket, pot roast and more), dry beans (black, red kidney, cranberry, two and three bean blends, lentils), nettle tea

Seasons of NY will have:
Entrées
Portabella Mushroom Vegan Pot Roast
Beef Pot Roast
Chicken Marsala
Baked Ziti with Homemade Meatballs
Vegetarian Lasagna
Andouille Rice with Vegetables
.
Noodle Bowls
Asian Fusion with Shrimp
Vegan Asian Fusion
Chicken Curry
.
Vegan Soups
Super Vegan Vegetable Soup
Lentil and Sweet Potato
Sweet Potato and Peanut
.
Vegetarian Soups
Leek and Corn Chowder
Butternut Squash and Apple Bisque
.
Soups with Meat
Split Pea with Ham
Super Veg with Chicken
Lemon Chicken Orzo
Loaded Baked Potato
.
Dressings
Maple Balsamic
Celery Seed
Tahini
Gingered Carrot Miso
.
Desserts
Pumpkin Cheesecake!
Flourless Chocolate Torte
Cheesecake with Raspberry Coulis
Cheesecake with Chocolate Ganache
Apple Cheese Torte
Chocolate Ganache Brownies
Blueberry Breakfast Cookies
*** Ms. Linzy's Mac-n-cheese will return to market in December.
More vendors are also expected, just not sure on their exact product selections!