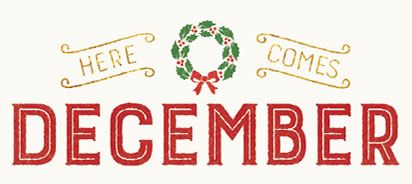 It's beginning to look (and taste) a bit like Christmas… Head over to the market on Saturday for the first of our December markets and start getting into the holiday spirit. Grab some decor for your door, or get a jump on your holiday shopping by giving a gift your friends and family can taste or smell.  
Here's a sneak peek of vendor offerings for this Saturday:
Carney Agri Farm will have Fresh Microgreens. We have small containers of the following 6 varieties (Basic Salad Mix, Spicy Salad Mix, Pea, Radish, Broccoli and Mustard).
.
We will also have select sizes (quarts, pints, half pints) of our Pure Maple Syrup. We are almost out of inventory, due to high demand) so get it while you can. Our production season usually begins towards the end of February. We plan to make to make more inventory every year as long as we get the right weather conditions!

Ms. Linzy's Mac-n-cheese is finally back! I will have OG and small batches of Gouda Ham, Buffalo Chicken, Philly Cheesesteak and Pulled Pork "Hot and Ready", Cookie topped Brownies, "Freezer Friends", Merchandise and Gift certificates. I won't be back at the market until the 31st. I am going to see my Grammy Nominated son' s a cappella group( Kings Return),in NYC, for their Christmas Concert on the 17th.( Very Proud Mama) So, please stock up on anything you might need for the holidays! See you soon! Ms. Linzy

K&S Bischoping still has a good selection of apples for all your eating and baking needs. Come and check us out.

Kitchen Blessings Baking will be at the market this Saturday 12/03 with all your favorite cookies and more.
This will be the last week for the Pumpkin Cookies. We'll have Cinnamon Rolls as well, and maybe other surprise treats.
MANY great jams, jellies, and marmalades will be available.
I will be featuring the Old Fashioned Farmhouse Pack which has Tomato Preserves & Orange Marmalade all ready for gift giving.
Also, Country Seedless Packs of 2 jellies for those who prefer a gift with no seeds!
NEXT Market 12/17 will be the annual Christmas Cookie Sale.
Stop by and talk to me about ordering Christmas cookie boxes or platters🎄❄️🦌
Gluten free items are available by special order.

FLX Popcorn will have;
Salted Caramel Corn
*new* Festive Kettle Corn
Cashew Caramel Corn
Reese's Peanut Butter Caramel Corn
Vanilla Crumble Caramel Corn
Buffalo Sweet Heat Kettle Corn
White Cheddar Popcorn
Salt and Vinegar Popcorn
*new* Holiday cinnamon sugar kettle corn

Bristol Mushrooms is bringing fresh picked Lion's Mane mushrooms as well as dried this week. We will also have a full selection of our Brain Booster Lion's Mane Powder, don't forget to make it a smart part of your day!

The Woodland Elf will have fresh greenery swags, greenery gnomes, beeswax candles, photo greeting cards, and solocia wreaths.

Seasons of NY will have:
Entrées
Portabella Mushroom Vegan Pot Roast
Beef Pot Roast
Chicken Marsala
Baked Ziti with Homemade Meatballs
Vegetarian Lasagna
Andouille Rice with Vegetables
.
Noodle Bowls
Asian Fusion with Shrimp
Vegan Asian Fusion
Chicken Curry
.
Vegan Soups
Super Vegan Vegetable Soup
Lentil and Sweet Potato
Sweet Potato and Peanut
.
Vegetarian Soups
Leek and Corn Chowder
Butternut Squash and Apple Bisque
.
Soups with Meat
Split Pea with Ham
Super Veg with Chicken
Lemon Chicken Orzo
Loaded Baked Potato
.
Dressings
Maple Balsamic
Celery Seed
Tahini
Gingered Carrot Miso
.
Desserts
Pumpkin Cheesecake!
Flourless Chocolate Torte
Cheesecake with Raspberry Coulis
Cheesecake with Chocolate Ganache
Apple Cheese Torte
Chocolate Ganache Brownies
Blueberry Breakfast Cookies

Clearview Farm will have: Butternut squash, carnival and green acorn squashes, Kabocha and Hubbard family squash, grass-grown and finished Angus beef (including bulk ground beef and beef patties, cutlets, cube steak, soup bones, broth bones, brisket, pot roast and more), dry beans (black, red kidney, cranberry, two bean blend), nettle tea

Bristol Hills Lavenderand Flower Farm is bringing:
Dried lavender bundles
Lavender candles
Peony Candles
Lavender salve
Wrapped gift boxes

Andy's Specialty Produce will have salad mix, spinach, carrots, beets, lettuce, onions, pea shoots, potatoes, kale, napa cabbage, and sweet potatoes.

NEW VENDOR Black Squirrel Farms will have
In shell black walnuts
New York wild black walnuts
Maple glazed black walnuts
Walnut smoking chips
Maple glazing kit
NEW walnut gardeners soap
*** Elsewhere Farms will not be at the winter market this week, but will return for the next one in 2 weeks.