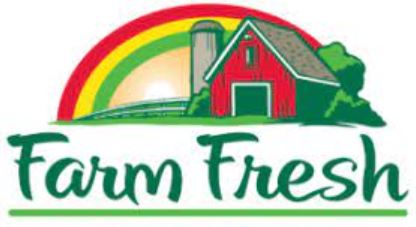 Freshen up your weekend with a trip to the the Farmers' Market this Saturday!
This Saturday:
Dr. Bessette Naturals will be bringing……
Soap Meets Coffee!
CDGA Coffee and Dr. Bessette Naturals have collaborated on a locally made GOURMET COFFEE SOAP. Perfect for the kitchen or after gardening. Deodorizing and exfoliating with a yummy mocha scent. Only $5 per bar.

Carney Agri Farm will have Fresh Microgreens, Fresh Whole Log Grown Shiitake Mushrooms, Pure Maple Syrup and various Maple Confections.

Thai By Night will have:
Spring Rolls
Papaya salad
Summer Rolls
Grilled pork, kimchi and charred scallion sandwich
Chicken Gyoza
Banana Pudding
Curry Pouches
Thai Jars
Palm sugar

Kitchen Blessings Baking will have all of your favorite cookies. The Lavender Cookies will be back, along with Red Raspberry filled cookies. We'll have Cinnamon Rolls and Rhubarb Scones.
The pies will be Cherry & Blueberry.
We have lots of great jams & jellies with new batches of Wild Maine Blueberry Jam, Dark Cherry Jam, Orange Marmalade, & Red Raspberry Jam.

Edler Acres will be there with lamb, eggs and some gluten free treats.

Bristol Hills Lavender is bringing:
Fresh lavender bunches (culinary grade)
Lavender candles
Lavender salves
Lavender eye pillows
Peony candles
Flower bouquets

FLX Popcorn will have:
Salted Caramel Corn
Caramel Corn with Cashews
Reese's PB Caramel Corn
Birthday Cake Caramel Corn
Kettle Corn
Sweet Heat Kettle Corn
Dill Pickle Popcorn
White Cheddar Popcorn
Salt & Vinegar Popcorn
*New Flavor* Mocha Caramel Corn
*New Flavor* FLiX Mix (Salted Caramel & Cheddar Mix)

Ms. Linzy's Mac-N-Cheese will bring a limited amount of OG, Mommy's Mix with Bacon, Pulled Pork and Buffalo Chicken " Hot and Ready" singles, Freezer Friends, Cookie topped brownies and Merchandise. See you on Saturday! After Saturday, the next time I will be at the Market is July 29th!

K&S Bischoping will have red raspberries and red currants.

The Woodland Elf is probably sold out of flowers this weekend, but will have photo greeting cards, and beeswax candles.

Seasons of NY will have:
Entrees
Andouille Sausage with Peppers and Rice
Turkey in Curry over Rice
Vegetarian Lasagna
Mushroom Lentil Bolognese
Cauliflower Alfredo with Chicken
.
Noodle Bowls
New! Chicken, Veggies and Peanut Sauce over Rice Noodles!
Deconstructed Pork Egg Roll
Asian Fusion with Shrimp
Vegan Asian Fusion
.
Vegan Soups
Sweet Potato and Peanut
Super Vegetable Vegan
Lentil and Sweet Potato
.
Vegetarian Soups
Cream of Broccoli
Leek and Corn Chowder
Butternut Squash and Apple Bisque
Soups with Meat
Super Vegetable with Chicken
Lemon Chicken Orzo
Loaded Baked Potato
.
Dressings
Maple Balsamic
Celery Seed
Tahini
Gingered Carrot Miso
.
Desserts
Spicy Chocolate Brownies
Flourless Chocolate Torte
Cheesecake with Raspberry Coulis
Cheesecake with Chocolate Ganache
Apple Cheese Torte
Chocolate Ganache Brownies
Blueberry Breakfast Cookies

Cloud Forest Farm will have:
Raspberry, Blueberry, cranberry, goji berry, and honeyberry bushes
Serviceberry, elderberry, Chicago hardy fig, and hazelnut seedlings
Northern blue flag iris, shrubby cinquefoil, and anise hyssop
Strawberry plants
NEW: Butternut seedlings, black raspberry, American persimmon, giant blue lobelia, scarlet bee balm and blue vervain

Mrs. Brake's Spices will have:
· Will have BBQ dry rub, and many more grilling spice Blend options
· Stock up with our Orietta's Sicilian Seasoning. It's so versatile, see below for ideas. For every purchase, you will receive a idea sheet for this blend!
· Spice Blends made fresh onsite with NO Anti-caking agents or fillers! With over 60 blends to choose from! Stop by my space to Discover Amazing Flavor!
Ask about class "Inspiring Young Chefs" Only at Mrs. Brake's. For every young chef in your life. I will have July menu with me!
Extra TIPS
· Use the BBQ dry Rub with corn on the cob, fish, meats and grilled veggies, mix directly into mustard, mayo or take 1 teaspoon rub and mix into 2 Tablespoons oil for a delicious marinade!
· TIPS for Mrs. Brake's Spice blends
· ONLY at Mrs. Brake's Spices- Orietta's Sicilian Seasoning and Extra virgin olive oil! Dynamite flavor use for salad dressing, marinade, drizzle while cooking/grilling, bread, flatbread, brush on a panini or any tomato sauce!
Remember to Call me & order, so your favorites will be ready or take time to look on mrsbrakes.com for inventory, then please call the store at 585-869-5251 to pre-order and I will bring your selection to the market with me!
* Black Squirrel Farms will not be at the market this week.
* The Fairville Baker won't be at the Canandaigua market this week but are planning on being there next week.
* Schrader's Acres will NOT be at the market this week. We will be back on 7/15. In the meantime, if anyone would like to place an order for 7/15, they are welcome to email us at theschradersfarm@gmail.com or text/call us at (315) 406-5491. Thanks!
Family Friendly Event Schedule:
July 15             Children's Book Swap/Story Time
August 5          Caricatures Day
September 9    Balloon Animal Day
October 28       Trick or Treat