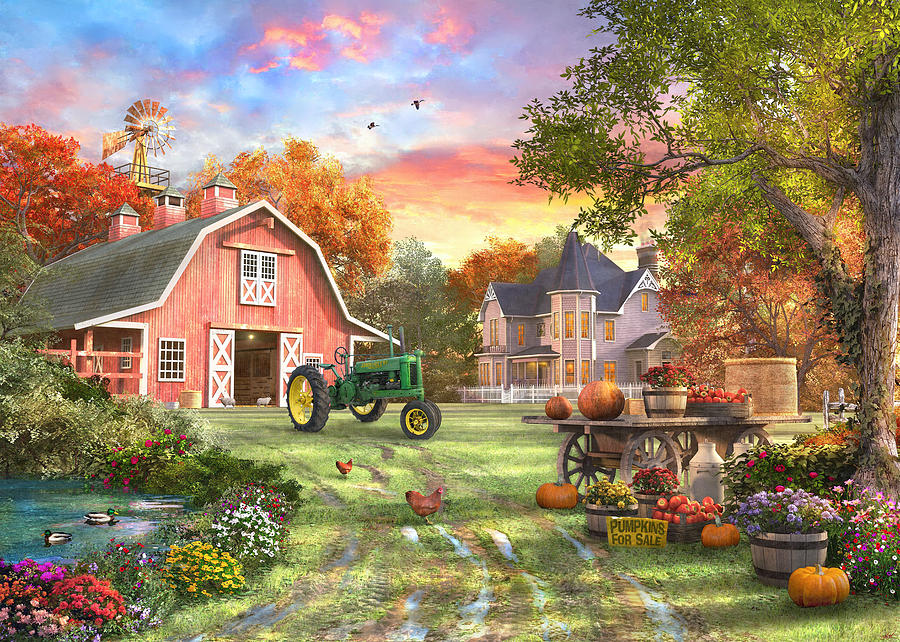 And so we enter the final month of "summer" market. We remain under the pavilion every week through the end of October. Then November 4th, we make our switch to the Antis St. Parking lot for the start of winter market.

This Saturday:
K&S Bischoping will be hosting a Scavenger Hunt this Saturday, October 7 at the Canandaigua Farmers Market. K&S Bischoping is a family owned business located in Williamson, New York that started 35 years ago. They have participated in the Canandaigua market for the last 10 years. They grow apples, peaches, pears, quince, and all sorts of berries.
The Canandaigua Farmers Market has been doing a Scavenger Hunt for several years as a way to engage parents and kids in the things the market has to offer. It is also a fun way for parents and children to engage with the vendors and learn about what we do. Stop by and see Karen this Saturday for instructions on how the Scavenger Hunt works!
K&S Bischoping will have apples and peaches.

Dr. Bessette Naturals: Grab a bar of our all natural solid pet shampoo, tons of lather with castor bean oil for a shiny healthy coat. Only $5 per bar.

Riedman Happy Hives will BEE BACK this week with spring and fall honey – and possibly a few jars of sunkissed.
We are sorry that we've BEEn missing at the market. We moved our hives twice this year and this was not the best situation for them .. As a result, unfortunately, our hives haven't been so "happy" …. so we've been not harvesting much honey ..giving them some time to settle.
Look forward to seeing you at market and thank you for your patience with us!

Stoney Acres: Along with all our vegetables we will have Fresh Chicken this week! (Last time for this summer)New item for us is Pasture raised Ground turkey!
Also don't forget to stop by and sign up for your pasture raised Thanksgiving turkey!

The Woodland Elf will have sunflower bunches for sale and maybe a few mixed bouquets. Also photo greeting cards, beeswax candles, flowered gourds, and the first of my bittersweet bunches and wreaths!

Ms. Linzy's Mac-n-cheese will be there with OG, Mommy's mix, pulled pork, Buffalo chicken, Philly cheesesteak, cookie topped brownies, freezer friends and possibly a new tester flavor…if I like it…lol. See you on Saturday!

Thai By Night will be bringing:
Thai burritos
Thai jars
Sauces
Summer rolls
And some surprise items

Seasons of NY will have:
Entrees:
Cheese Tortellini with Butternut Squash Sauce and Apple Sausage
Vegetarian Enchiladas
Turkey in Green Curry over Rice
Andouille Sausage with Peppers and Onions on Rice
Vegetarian Lasagna
.
Noodle Bowls
Chicken, Veggies and Peanut Sauce over Rice Noodles!
Deconstructed Pork Egg Roll
.
Vegan Soups
Sweet Potato and Peanut
Super Vegetable Vegan
.
Vegetarian Soups
Cream of Broccoli
Butternut Squash and Apple Bisque
.
Soups with Meat
Super Vegetable with Chicken
Lemon Chicken Orzo
Loaded Baked Potato
.
Dressings
Maple Balsamic
Celery Seed
Tahini
Gingered Carrot Miso
.
Desserts
Pumpkin Cheesecake
Cheesecake with Chocolate Ganache
Spicy Chocolate Brownies
Flourless Chocolate Torte
Cheesecake with Raspberry Coulis
Apple Cheese Torte
Chocolate Ganache Brownies
Blueberry Breakfast Cookies
Pumpkin Cookies with Cream Cheese Frosting

Schrader's Acres will be fully restocked with $5 ground beef, $4 patties, a variety of steaks, roasts, and our new $2 beef bars!
We also have a variety of Build-Your-Own Beef Bundles. You can click here to pre-order on our website, and we will bring your bundle to the market on Saturday! This is a great way to stock up on high quality beef cuts!

FLX Popcorn will have;
Salted Caramel Corn
Caramel corn with cashews
Reese's PB Caramel Corn
Birthday cake caramel
Dill Pickle Popcorn
White Cheddar Popcorn
Salt & Vinegar Popcorn

Andy's Specialty Produce will have salad mix, spinach, lettuce, arugula, carrots, cilantro, beets, kale, napa cabbage, potatoes, onions, pea shoots, and garlic.

Mrs. Brake's Spices is excited for you to experience:
· NEW Margarita Pizzelles and Pumpkin spice pizzelles!
· Flavored Cocoa singles and Our Mulling spice singles are back! Will be a perfect morning for it!
· Have you thought about Holiday Shopping yet? We will be bringing gift basket options and what's better than the gift of food?
Ask about class "Inspiring Young Chefs" Only at Mrs. Brake's. Create cooking Magic by measuring with your heart!
I will have October menu!
Extra TIPS
· Pizzelles will let a little bit of summer linger with a Margarita flavor and let Fall sneak in with the Pumpkin spice flavor.
· Our Cocoa Singles make a great gift or just a "pick me up" Pamper yourself with great flavor!
· Food for thought, buying ahead for Holiday gifts now saves time during the season to spend it where it means most…with Family!
Remember to Call & order, so your favorites will be ready or take time to look on mrsbrakes.com for inventory, then please call the store at 585-869-5251 to pre-order and I will bring your selection to the market with me!

Kitchen Blessings Baking will have Apple 🍎 & Grape 🍇 pies this weekend. We'll also have Pumpkin Cookies, Cinnamon Rolls, and Red Raspberry Scones. Many other cookies will be available including Biscotti.
Don't forget the jams & jellies!

Bristol Hills Lavender will have:
Dahlias by the stem
Fresh lavender
Lavender neckwraps
Lavender eye pillows
Lavender sachets
Lavender salves
Peony root varieties: Coral Charm, Belle Center, Bride's Dream, Lemon Chiffon, Sonota, Tango
AP Saunders peonies: Alexander Woollcott, Requiem, Roselette, Sanctus

Black Squirrel Farms will have
NYS Wild Black Walnuts
NYS Maple Glazed Black Walnuts
Walnut Gardner's Soap
Poison Ivy Soap
Walnut Toilet Sparkle
BBQ Smoking Chips
***The Fairbille Baker will not be at the market this week.

Family Friendly Event Schedule:
October 7 Scavenger Hunt
October 28 Trick or Treat
We have even more vendors than just those listed above in detail, come see what's happening!
We're excited to celebrate our 22nd season!