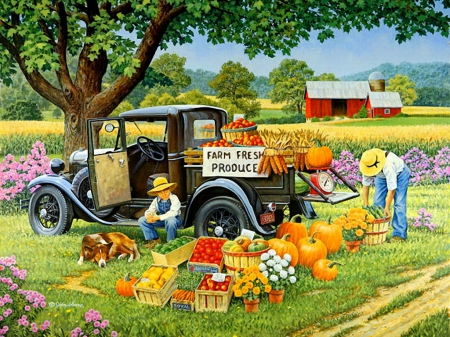 A few more weeks of summer market under the pavilion. Stop by this weekend and make the most of them! We move to our winter home in the Antis Street parking lot for our every-other-week winter market, starting November 4th!

This Saturday:

Dr. Bessette Naturals: The holidays are quickly approaching and soaps make the perfect gift for anyone! This week I will be bringing our soap gift sets, sampler boxes, and special glitter gift boxes for you to customize your soaps.

K&S Bischoping will have quince and an assortment of apples.

Ms. Linzy's Mac-n-cheese will have OG, Buffalo Chicken, BBQ Chicken, Gouda Gruyere and Mommy's Mix with bacon, Freezer Friends, Cookie topped brownies and merchandise.

Mrs. Brake's Spices is excited for you to experience:
· We will have Mulling Spice singles and Bigs!
· Mocha & Spiced Cocoa singles, a perfect morning for it!
· Our Spice Blends, everyday spices & New Gift Basket options in small and large.
Ask about class "Inspiring Young Chefs" Only at Mrs. Brake's. Create cooking Magic by measuring with your heart! Sign up at the market.
Extra TIPS
· Mulling spice can be used in a variety of ways, but the most popular is Apple cider and red wine. Stop by our space and let's talk about recipes for mulling spice!
· Our Cocoa Singles make a great gift or just a "pick me up" Pamper yourself with great flavor!
· Buying ahead for Holiday gifts now saves time during the season to spend it where it means most…with Family!
Remember to Call & order, so your favorites will be ready or take time to look on mrsbrakes.com for inventory, then please call the store at 585-869-5251 to pre-order and I will bring your selection to the market with me!

Tea-Licoius Trendz LLC will have large selection of Organic Loose Leaf teas.

The Woodland Elf will have a few sunflower bunches and mixed bouquets. Also photo greeting cards, beeswax candles, flowered gourds, and bittersweet.

Andy's Specialty Produce will have salad mix, spinach, lettuce, arugula, carrots, cilantro, beets, kale, napa cabbage, potatoes, onions, pea shoots, butternut squash and garlic.

Schrader's Acres will be bringing beef bundles for everyone who has already ordered (unless other arrangements were made). There is still time to order yours – click here to pre-order on our website. We will also have individual cuts of $5 ground beef, $4 patties, a variety of steaks, roasts, and our new $2 beef bars!

Bristol Hills Lavender and Flower Farm is bringing:
Dahlias by the stem
Dahlia bouquets
Fresh and dried lavender bunches
Lavender neckwraps
Lavender eye pillows
Lavender salves
Lavender candles
Peony candles
Fall is a great time to plant peonies, we will have the following varieties: Coral Charm, Garden Treasure, Requiem, Sanctus, Tango
** Black Squirrel Farms will return to the market on October 28th! We will continue to accept walnut drop offs until Nov. 4th at our 590 NY 14 Penn Yan location.
** Kitchen Blessings Baking will not be at the market this weekend but will return next Saturday 10/21.
** Sadly – Riedman Happy Hives will not be at the market the rest of this month due to a low supply of the sweet stuff. We hope to be at winter market 🙂 Send some love to the bees…..
** Thai By Night will not be at the market this week.
Family Friendly Event Schedule:
October 28 Trick or Treat
We have even more vendors than just those listed above in detail, come see what's happening!
We're excited to celebrate our 22nd season!