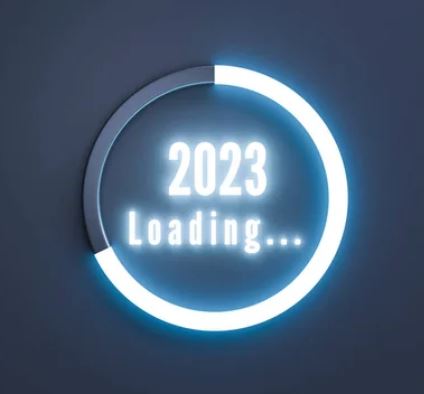 Finish out your 2022 with a visit to our New Year's Eve morning market this Saturday and let us help you ring in 2023!
Here's a sneak peek of vendor offerings for this Saturday:
Carney Agri Farm will have Fresh Microgreens and Pure Maple Syrup (Pints and Half Pints). We look forward to a new maple season hopefully starting at the February/beginning of March where we will have all sizes of syrup as well as maple confections.

Kitchen Blessings Baking will have:
Chocolate Chip, Molasses, Peanut Butter, Coconut Macaroons, Chocolate Dusters & Healthy Multi grain cookies🍪
We'll have MIXED COOKIE BAGS for the start of your NEW YEAR that will contain:
Biscottis, Raspberry squares, and different flavored Scotch Shortbreads.
ALSO the Spicy & Chocolate GINGERBREAD BAGS will be back. Great with hot drinks!
Don't forget the Fresh Cinnamon Rolls and great jams & jellies including a new batch of Orange 🍊 Marmalade.

New Vendor The Fairville Baker will be bringing a variety of sourdough baked goods including breads and miniature babkas.

New Vendor Tea-Licious Trendz LLC (Webster, NY) is bringing:
Artfully Crafted Organic Loose Leaf Teas (about 25 types/varieties), some no caffeine herbal blends included.
Each $10 resealable clear plastic pouch bag of tea makes 23 cups of tea
Double-walled ceramic tea mug sets (include deluxe infuser and ceramic lid/drip catcher) $28 each
Disposable Paper T-Sacs for making a cup of tea (box of 100 t-sacs) $9
Cash/Visa/MasterCard/AmEx/ApplePay/Venmo

Ms. LInzy's Mac-N-Cheese will bring two small batch flavors of Hot and Ready: OG and Mommy's Mix w/ bacon singjes. I will also have "Freezer Friends" in a variety of sizes in the following flavors: OG,(Original) Gouda Gruyere, Gouda Ham, Gluten Free, Mommy's Mix/4 cheese( Gouda, Gruyere, Monterey Jack and Bergenost) with and without bacon) Pulled Pork and Buffalo Chicken. I will also have merchandise and Gift Certificates. In 2023, my " Hot and Ready" single prices will increase by $1 and "Freezer Friend" prices will increase by $1-$3 depending on the size. Thank you all for your continued support!

Edler Acres will be there with lamb cuts, amaryllis bulbs and gluten free muffins.
*** Clearview Farm, Seasons of NY, FLX Popcorn, and Bristol Hills Lavender and Flower Farm will be absent from the market this week, but will return January 14th for our first market of 2023!
More vendors are also expected, just not sure on their exact product selections!