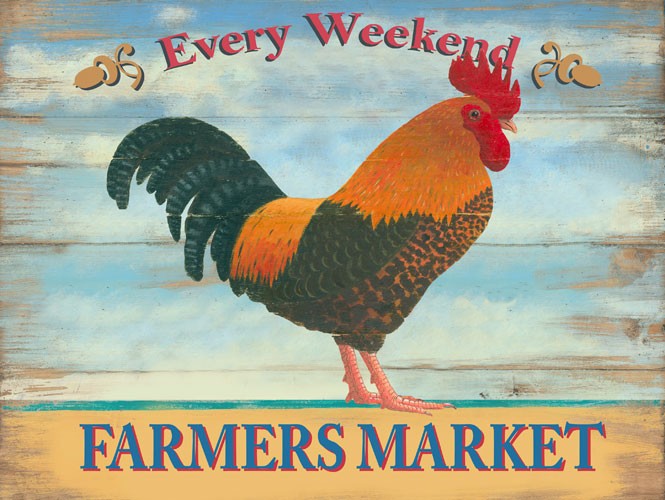 Stop by for something tasty. Whether you're craving something green and fresh, something for the grill, or just something for a sweet tooth, you can find it all at the market this weekend!

This Saturday:

Seasons of NY will have:
Entrees
Turkey in Curry over Rice
Vegetarian Lasagna
Mushroom Lentil Bolognese
Cauliflower Alfredo with Chicken
.
Noodle Bowls
Chicken, Veggies and Peanut Sauce over Rice Noodles!
Deconstructed Pork Egg Roll
Asian Fusion with Shrimp
.
Vegan Soups
Sweet Potato and Peanut
Super Vegetable Vegan
Lentil and Sweet Potato
.
Vegetarian Soups
Cream of Broccoli
Leek and Corn Chowder
Butternut Squash and Apple Bisque
.
Soups with Meat
Super Vegetable with Chicken
Lemon Chicken Orzo
Loaded Baked Potato
.
Dressings
Maple Balsamic
Celery Seed
Tahini
Gingered Carrot Miso
.
Desserts
Spicy Chocolate Brownies
Flourless Chocolate Torte
Cheesecake with Raspberry Coulis
Cheesecake with Chocolate Ganache
Apple Cheese Torte
Chocolate Ganache Brownies
Blueberry Breakfast Cookies

Dr. Bessette Naturals still has a few dozen of simple yet effective handmade POISON IVY soap made with jewelweed. Always good to have on hand in your medicine cabinet and only $5 per bar.

Ms. Linzy's Mac-n-cheese will have OG, Monterey Bergenost Bacon, Buffalo Chicken and Pulled Pork " Hot and Ready" Singles, a limited amount of "Freezer Friends", Cookie Topped brownies and Merchandise including the cutest Crochet Mac-N-Cheese Key Chains ever! Reminder that I won't return again until August 26th!

Thai By Night will have:
Spring rolls
Thai Mixed grill salad
Summer rolls
Sauces
Curry pouches
Dumplings
Chili oil
Fish sauce with thai chilies
Dried thai chilies

Schrader's Acres will be highlighting short ribs this week w/ samples. We will also have $4 beef patties, $5 ground beef, and an assortment of steaks. Our steak selection is dwindling, so if you want steaks it would be helpful to know ahead of time. You can call/text Michelle at (315) 406-5491. Thanks!

Cloud Forest Farm will have:
Fruit Bushes: Raspberry, Blueberry, cranberry, goji berry, black raspberry, honeyberry, and strawberry plants
Fruit and Nut Seedlings: Serviceberry, butternut, American persimmon, Chicago hardy fig, and hazelnut
Native Perennials: Northern blue flag iris, shrubby cinquefoil, anise hyssop, giant blue lobelia, scarlet bee balm, blue vervain, eastern red comumbine, New England aster

Mrs. Brake's Spices will have:
· Salsa Seasoning to go with all those fresh tomatoes.
· Tea time gift basket. A loose leaf tea paired with a infused sugar and re-usable tea bag.
Ask about class "Inspiring Young Chefs" Only at Mrs. Brake's. For every young chef in your life. I will have August and Ice cream work shop menu with me!
Extra TIPS
· Use the Salsa Seasoning in your tomato sauce or try adding 2 Tablespoons with ranch dip (let set 1 hour).
· The re-usable cotton teabag lasts up to 3 years!
Remember to Call me & order, so your favorites will be ready or take time to look on mrsbrakes.com for inventory, then please call the store at 585-869-5251 to pre-order and I will bring your selection to the market with me!

Andy's Specialty Produce will have salad mix, lettuce, garlic, cucumbers, tomatoes, arugula, radishes, and pea shoots.

The Fairville Baker is bringing an assortment of sourdough baked goods including Classic Artisan, Country Rye, Super Seeded, and Jalapeno Cheddar loaves, Blueberry Cream and Cinnamon Mini Babkas and Chocolate Chip and Oatmeal Scotchie cookies. We'll also have a variety of jams to pair with your sourdough bread.

Edler Acres is fully restocked on lamb chops, ground, stew and some delicious mild lamb sausage. We will also have some gluten free treats.

Bristol Hills Lavender will have the following items:
Dried lavender
Fresh flower bouquets
Lavender candles
Peony candles
Lavender salves
Lavender eye pillows
Lavender sachets

Hunt Heritage Farm will have eggs, kale, Swiss chard, and garlic. We will also have pasture-raised pork cuts including bacon, jowl bacon, breakfast sausage, mild Italian sausage, shoulder steaks and organ meats.
We also have freshly rendered pork lard available. This is a great high-temp cooking oil that is a safe and healthy alternative to hydrogenated seed oils like vegetable and canola oils.
Our heritage breed pigs are raised on pasture and a 100% GMO free diet that includes nuts, spent brewery grain, and produce scraps from our fields. No corn or soy ever.

The Woodland Elf will have mixed bouquets and the first of her sunflower bunches this weekend! 🌻🌻🌻 Also photo greeting cards, and beeswax candles.

Family Friendly Event Schedule:
August 5 Caricatures Day
September 9 Balloon Animal Day
October 7 Scavenger Hunt
October 28 Trick or Treat
We have even more vendors than just those listed above in detail, come see what's happening!
We're excited to celebrate our 22nd season!