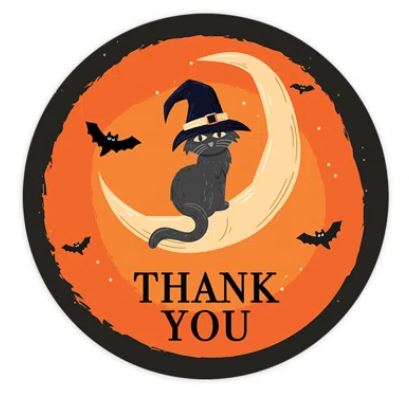 It's our last summer market under the pavilion this weekend! We'd like to thank you all for your continued support over the summer. Stop by Saturday for our last summer market, and then join us next week, November 4th in the Antis Street lot for the start of winter market.

This Saturday:

This week the market is hosting a fun trick or treating event! Bring the little ones and let them test out their Halloween costumes by trick or treating at the vendor tables. Look for the small pumpkins on the tables to identify participating vendors.

FLX Popcorn will have:
will have:
Salted Caramel Corn
Caramel with cashews
Reese's PB Caramel Corn
Birthday cake caramel
Dill Pickle Popcorn
White Cheddar Popcorn
Salt & Vinegar Popcorn
Kettle corn

Ms. Linzy's Mac-n-cheese will have OG, Gouda Gruyere Bacon, Buffalo Chicken, Pulled Pork and Philly Cheesesteak " Hot and Ready" singles, Cookie topped brownies, "Freezer Friends" and merchandise. I will also have some yummy treats for trick or treating!

Dr. Bessette Naturals:
Thanks for a great summer season! Trick or treat, soap is neat. Free soap samples at our table this Saturday, great for washing up sticky hands! Happy Halloween!

K&S Bischoping will have quince and an assortment of apples.

The Fairville Baker will be back this week with sourdough Classic Artisan, Super Seeded, and Jalapeno Cheddar bread along with Cinnamon or Dark Chocolate Babkas!

Tea-Licious Trendz will have a variety of tea blends.

Bristol Hills Lavender and Flower farm will have:
Fresh lavender bunches, this is a great time to purchase so that you can dry our lavender to use for a Provencal turkey rub or brown for your Thanksgiving turkey
Peony candles
Lavender neckwraps with new patterns
Lavender eye pillows
Lavender sachets
Peony roots: you don't want to miss the varieties that we are bringing as they are the same ones that we are planting more of on our farm and have not placed for sale before.
Our dahlias amazingly survived the frost this past weekend, and if this week's sunshine allows the plants to produce buds we will have a limited number of fresh dahlias.
Thank you everyone for your generous support this season and we look forward to seeing you at the Winter market.

The Woodland Elf is sold out of flowers this week (many got hit with the frost), but will have photo greeting cards, beeswax candles, flowered gourds, and carved pumpkins! 🎃

Cloud Forest Farm:
Fall is the best time for planting!
Fruit Bushes: Blueberry, black raspberry, cranberry, goji berry, raspberry, honeyberry, and strawberry plants
Fruit and Nut Seedlings: Chicago hardy fig, mulberry, and hazelnut
Native Perennials: Northern blue flag iris, shrubby cinquefoil, giant blue lobelia, scarlet bee balm, eastern red columbine

Mrs. Brake's Spices is excited for you to experience:
· Our "In Store made" Hearty soup mix is Back just in time for cooler weather!
· Mocha & Spiced Cocoa singles, a perfect morning for it and Mulling Spice singles and Large!
· Our Specialty Spice Blends, everyday spices & New Gift Basket options in small and large.
Ask about class "Inspiring Young Chefs" Only at Mrs. Brake's. Create cooking Magic by measuring with your heart!
Extra TIPS
· Hearty soup is not only good for you, but easy to make and will also Freeze well. Add any extra fresh veggies your "Heart" desires and enjoy!
· Our Cocoa Singles make a great gift or just a "pick me up" Pamper yourself with great flavor!
· Buying ahead for Holiday gifts now saves time during the season to spend it where it means most…with Family!
Remember to Call & order, so your favorites will be ready or take time to look on mrsbrakes.com for inventory, then please call the store at 585-869-5251 to pre-order and I will bring your selection to the market with me!

Kitchen Blessings Baking will be at the last market with small Apple & Pumpkin Pies🎃🍎 Maple Oat Scones will be in the menu again along with the ever popular Pumpkin Cookies.
We'll have all the favorite cookies, and the special item this week will be the delicious Grape Crumb Bar🍇
There are new batches of Orange Marmalade & BlackBerry Jam.
I will be leaving market at 11:30 a.m. this Saturday so please plan your shopping accordingly!

Black Squirrel Farms will have
NYS Maple Glazed Black Walnuts
Walnut Gardner's Soap
Poison Ivy Soap
Walnut Toilet Sparkle
BBQ Smoking Chips

** Thai By Night: Sadly we will not be there this week for the last market, with opening our new place we have made it impossible to be 2 places at once… But we want to thank everyone who came out to support us and the market all summer long… Thank You
** Edler Acres will not be at the market this weekend, we will attending conferences at Cornell on sheep and goat management. We will be back next week for the winter market. We will have goat meat stocked by December.
Family Friendly Event Schedule:
October 28 Trick or Treat
We have even more vendors than just those listed above in detail, come see what's happening!
We're excited to celebrate our 22nd season!